(Web Desk) – Scientists have discovered a cure to insomnia without using pills in San Francisco. They have developed a robot pillow named 'Somnox' that will give relief to all insomniac patients across the globe.
According to details, 'Somnox' is the peanut-shaped pillow measures your rate of breathing and then creates its own steady breathing rhythm in response. Your body automatically picks up this breathing rhythm, helping you relax and drift off into a peaceful night's sleep.
This robot pillow is developed by a group of robotics and engineering students from Delft University of Technology.
---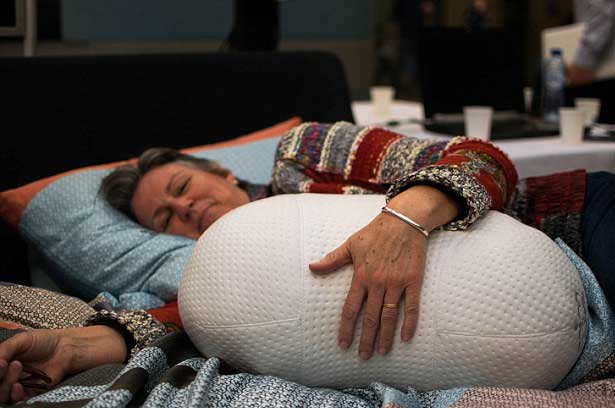 ---
The pillow gathers information by using multiple sensors. This data can determine whether you are awake or in a deep sleep.
However, Somnox will assure that everyone gets the chance of having that perfect night of sleep.
Source
http://dunyanews.tv/index.php/en/Technology/374927-Robot-pillow-to-cure-insomnia/